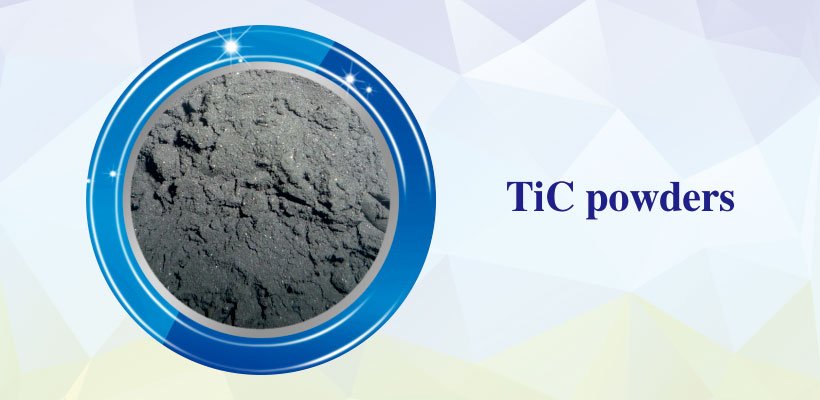 TiC Titanium Carbide Powder,density: 4.93g/cm3, melting point: 3140°C,boiling point:4300℃,English name: titanium carbide powder, CAS NO.,: 12070-08-5, Molecular formula:TiC,grey black powder with cubic system NaCI structure.As high melting point,high hardness,good chemical stability.
The carbide is mainly used in manufacturing of cermet,heat-resistant alloy and cemented carbide due to its high melting point,high hardness and good chemical stability.Titanium carbide can form a binary,ternary,quaternary compound solid solution with tungsten carbide, titanium carbide, niobium carbide, chromium nitride,and titanium nitride,applies in the spray coating material,the welding material,the flinty membranous material,the military aviation material,the hard alloy and the cermet.
Changsha Langfeng metallic material Co.,Ltd titanium carbide products advantages:
Using high purity titanium oxide and high purity carbon black as raw materials,to ensure the purity of titanium carbide powder.
The company's original additive application technology make the powder grain densification,carbonization sintering uniform and uniform size.
Unique carbonization sintering technology to ensure a low oxygen content,low free carbon, product quality and stability.
Application:
Titanium carbide powder be applied in high temperature thermal spraying materials, welding materials, rigid film materials, military aviation materials, cemented carbide and metal ceramics.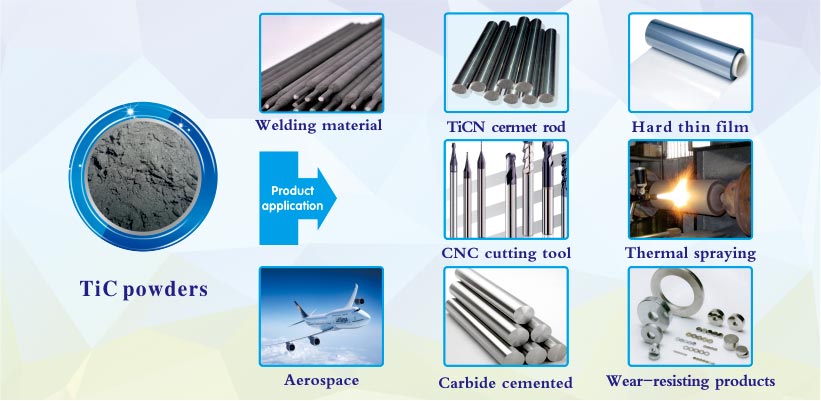 Adding 6-30% titanium carbide powder into WC-Co serious tungsten carbide products,could form TiC-WC solid solution,then enhance the alloy's performance in glowing red,high hardness,oxidation resistance,corrosion resistance and so on,more suitable for processing steel than WC-Co tungsten carbide.Widely application in tungsten carbide cutting tools products.
Also we can produce cemented carbide without tungsten using Ni-Co alloy to enhance the cutting speed and precision and smoothness of processed component.