The main application areas of thermal spray ceramic coating technology
Author: langfeng Time: 2017-10-31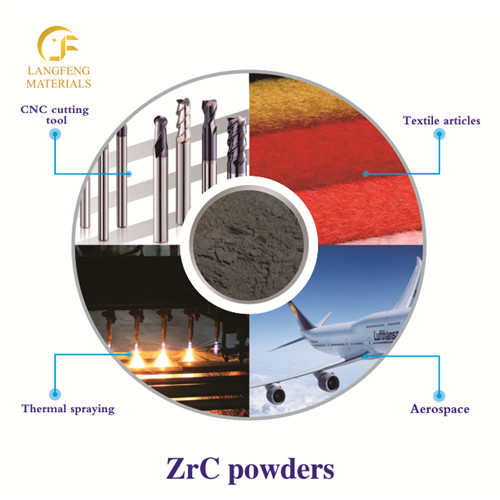 The main application areas of thermal spray ceramic coating technology
1. Thermal barrier coating. The key components of the aeroengine are superalloy turbine blades and turbine discs, which are in harsh environments such as high temperature,oxidation and high velocity airflow erosion. For gas turbine components with temperatures up to 1100 ° C, the temperature limit (1075 ° C) of the nickel-based superalloys has been exceeded. An effective solution is to apply a high-melting ceramic coating with a high thermal insulation and a thermal barrier coating.
Thermal barrier coating
is mainly used for aviation, ship and land gas turbine heating components and civilian internal combustion engine, turbocharger, metallurgical industry, such as spray guns and other devices.
2. High temperature adhesive wear coating: heat treatment furnace roll, support roll, sintering furnace roll and other high temperature roller and more in the 800 ℃ -1200 ℃ high temperature operation, the use of thermal spraying technology, high temperature furnace roll surface spraying special ceramic or ceramic Layer, with good resistance to high temperature, anti-oxidation, anti-adhesion, anti-cancer and self-cleaning purification function, can significantly improve the service life of the furnace, but also the production of smooth surface quality steel.
3. Wear-resistant corrosion-resistant coating: chemical plant with high-pressure reciprocating metering pump plunger, spraying Al2O3-TiO2 composite coating instead of the traditional chrome plating process, its service life increased by 6 times. Under low stress sliding wear and abrasion conditions, almost all of the original chrome-plated products can be replaced by thermal spray ceramic coating. In the case of
4. Functional coating: Plasma spray supersonic spray superconducting ceramic coating has been successfully applied. Superconducting ceramic coating in the magnetic shielding, microwave components, various types of transmitters, quantum electronic devices, etc. show a good application prospects. In the 0.1mm iron coated with 30μm BaTiO3 coating, the dielectric constant of more than 6000, has been widely used in ceramic chip capacitors. The Al2O3 coating formed by plasma spraying can withstand voltage of 2500 ℃ or higher at high temperature of 1300 ℃ when the thickness is less than 1mm, which meets the requirement of high temperature electrical insulation. Titanium alloy matrix coated with 50-75μm hydroxyapatite and other bioactive ceramics, providing a good chemical compatibility, therefore, can be used as an ideal artificial bone material to be used.
Oil drilling and oil production projects, there are a lot of corrosion and wear problems, can be expected thermal spraying technology and ceramic coating has a wide range of applications.
For more information please link: www.langfengmaterials.com,please contact us: sales@langfengmaterials.com