New development of thermal spraying equipment(二)
Author: langfeng Time: 2017-08-21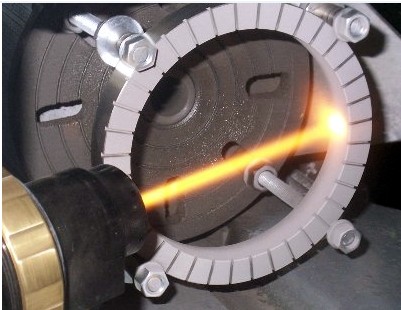 New development of thermal spraying equipment(二)
High-speed arc spraying device:
As the arc spray with high bonding strength,low energy consumption,low cost,so in recent years,this equipment in the country more and more attention, and actively use, especially in the large-scale long-term protection of steel structures and power plants Boiler pipe thermal corrosion played an important role. In the ordinary arc spraying on the basis of the national production and research equipment engineering center Armored Force Engineering College, Xi'an Second Artillery Engineering Institute recently developed a high-speed arc spray gun, air flow rate of up to 600m / s or more, the coating bonding strength, porosity And many other indicators are better than ordinary arc spraying, is currently being further applied.
Oxygen - acetylene flame metal powder spraying device:
Oxygen-acetylene flame metal powder coating technology is widely used in the domestic promotion and application of a wide range of almost all large enterprises as a means of repair and old waste. Shanghai, Jiangsu, Wuhan and Sichuan have developed and produced a variety of models of spray, spray gun, has been widely used for spraying units. Shanghai Welding and Cutting Machinery Factory recently improved the foundation of the original qht-7 / h flame gun, using two sets of nozzles, using two heat sources: oxygen-acetylene flame and oxygen-liquefied petroleum gas (domestic bottled). The use of bottled liquefied petroleum gas as combustible gas can greatly reduce the cost and bring greater convenience to the spraying operation.
For more information please link: www.langfengmaterials.com,please contact us: sales@langfengmaterials.com