Steel Bonded Titanium Carbide Material
GYT70 TiC based Cemented Carbide
Description
TiC-based cemented carbide Bars/Inserts for Sand Making VSI Crusher Parts
Product introduction:
TiC-based cemented carbide Bars/Inserts for Sand Making VSI Crusher Parts
with high wear resistance, impact resistance, price is only 1/3 of common cemented carbide, longer service life, which will reduce costs for users dramatically. Carbide inserts are the core parts of VSI crushers and sand making machines. The wear resistance of the carbide inserts on the rotor tip determines the efficiency of the equipment.
Features:
1. Special wear-resistant alloy technology helps users reduce costs: Hunan WISE has continuously focusing on improving and innovating sand-making alloy bars, and finally developed special TiC-based cemented carbide bars:GYT-70, with its main hard phase: spherical titanium carbide TiC, GYT-70 exhibits more stable hard phase (70%) and higher microhardness: 3400HV0.1, while the microhardness of tungsten carbide is only 1700HV0.1, high strength, good impact toughness, and better wear resistance, and the price is only 1/3 of YG8 cemented carbide, the service life is 20-30% higher than that of YG8 cemented carbide, and the service life of GYT70 insert rotor tip can reach 60-90 hours. In such cases, it help users create more value and greatly save costs, and reduce changeout time and cost.
2. Special high-entropy alloy wear-resistant technology improves service life: we can also perform PTA fusing on the rotor tip, the hardness of fusing layer can reach 75HRC (94HRA), to further improve the wear resistance of the rotor tip, and the service life can reach more than 100 hours.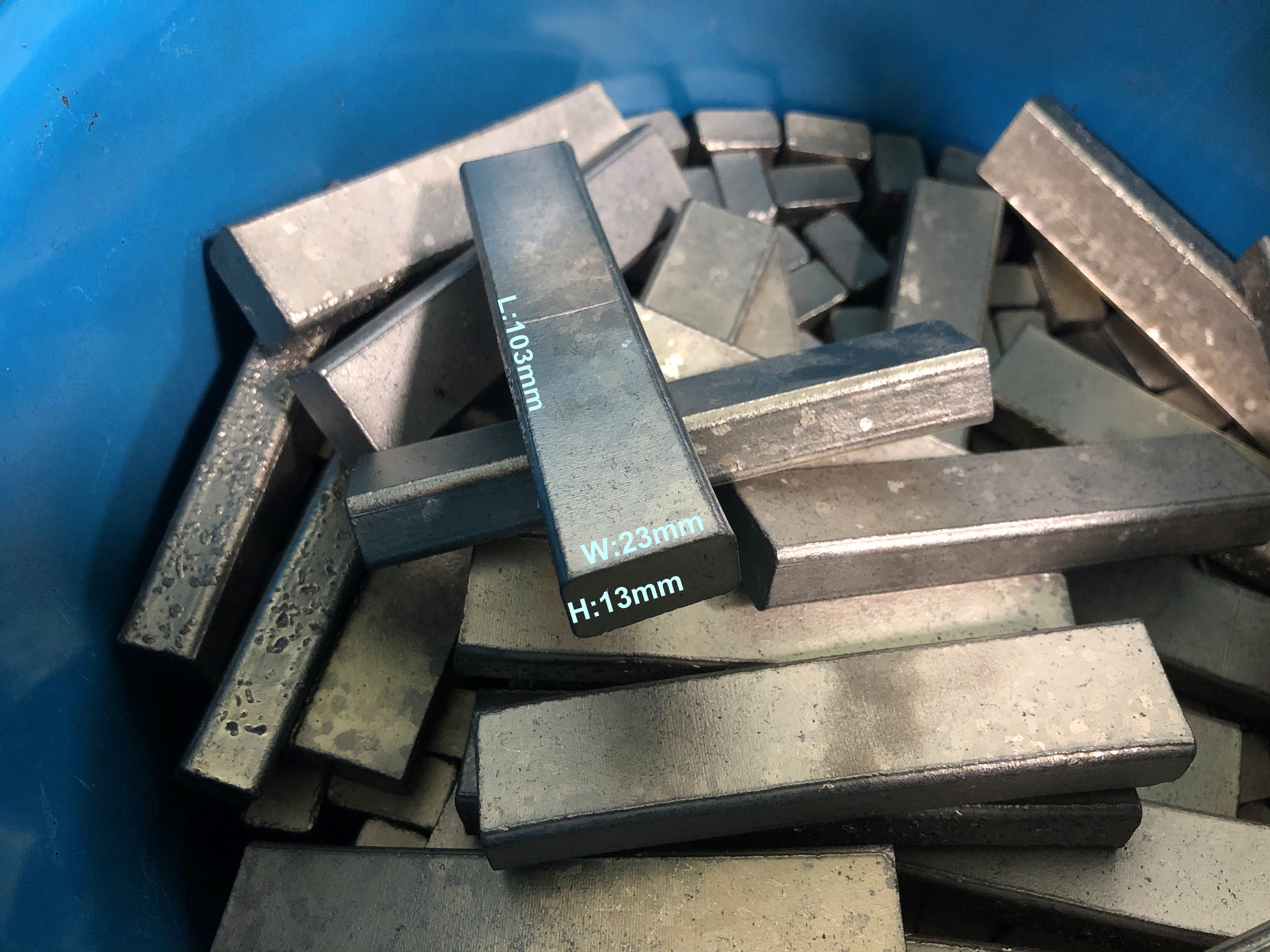 Applications:
It can be widely used in mining, sand, gravel, cement, metallurgy, hydropower engineering and other industries. For these industries that need to withstand high-speed impact and strong wear resistance, GYT70 high wear-resistant special TiC-based cemented carbide material is your smart choice.
It can be used to crush different materials. Such as: granite, basalt, limestone, quartzite, gneiss, cement clinker, concrete aggregate, ceramic raw materials, iron ore, gold ore, copper ore, corundum, bauxite, silica, etc.
Technical Specification:
Grade

Flexural strength(MPa)

Hardness

Density(g/cm³)

Impact Toughness

(J/cm2)

(HV)

(HRA)

(HRC)

GYT70

2000-2200

2200

88-90

70-72

5.8-5.9

10-15
Online Message
If you have any suggestions or opinions about our products,please leave a message,and we will immediately answer your questions. Thanks for your support.