Steel Bonded Titanium Carbide Material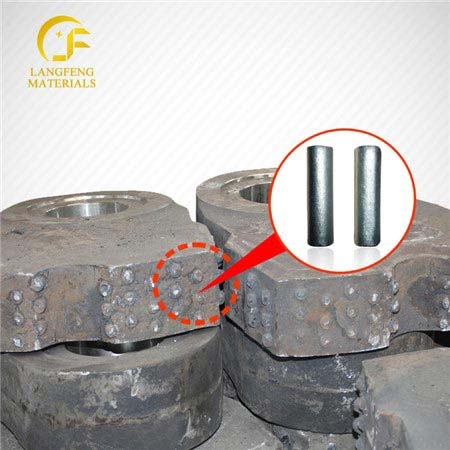 D14x60MM Titanium carbide TiC Cermets Rod
titanium carbide TiC cermets rod, high manganese steel crusher hammer, high chromium crusher hammer, steel casting, cement spare parts
Description
This new cement spare parts type high manganese steel crusher hammer with tic cermets rod is a good substitute for high chromium cast iron complex crusher hammer in the industry of steel casting. It solves the problem of easy to be broken with high hardness in high chromium crusher hammer, furthermore, the wear life could be increased -up to 3 times, delivering fewer change-outs, more up time,and lower maintenance costs. The titanium carbide columns provide structural strength to the hammer while the manganese or wear alloy give the hammer the flexibility to handle the impact. Both alloys work together to lengthen the overall wear life of the wear part.
Application photos from customers side and hot sale sizes:
Hot sale sizes: D12x50mm, D14x60mm .
The molds for the diameter under 30mm are available.
The desigh we make for the customer in Turkey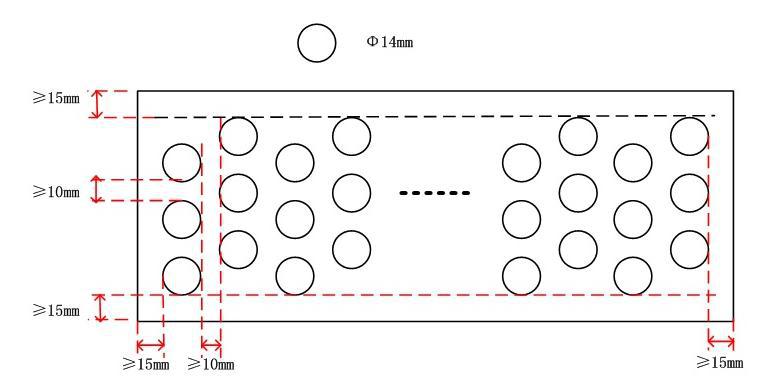 The Chemical composition and physical properties of TiC cermets rod:

The Products Package ( iron drum, net weight 50kg/drum)

Online Message
If you have any suggestions or opinions about our products,please leave a message,and we will immediately answer your questions. Thanks for your support.