Zhejiang customers visit TM52 titanium carbide rods
Author: langfeng Time: 2017-01-16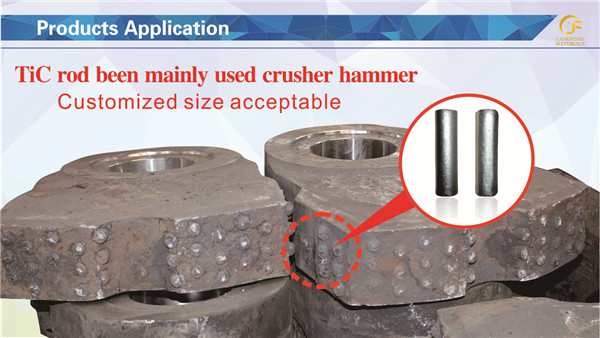 January 13rd, 2017, Zhejiang XX Tool Manufacturing Co., Ltd. technical staff, came to high-speed machining tool material manufacturers - Changsha Lang Feng Metal Materials Co., Ltd., for high-speed machining of

titanium alloy

tooling project tour, by the company leadership and All staff of the hot column welcome.
Customers for Langfang metal TM52 titanium carbide carbide-based products, ceramic products, a cordial and friendly conversation and technical exchanges, and the TM52
titanium carbide
-based cermet products of the blade cutting process considerations for further discussion.
Customers in the company's leadership and technical staff, accompanied by a visit to the bar production workshop to understand the production process, the company's production workshop and products have given a high evaluation of the affirmation of the Changsha-lang Metal Materials Co., Ltd. in the domestic high-speed processing tool Materials, manufacturers in the field of leading position, the current supply and demand sides of the business negotiations are further underway.