Langfeng material chairman participate in management courses
Author: langfeng Time: 2016-12-19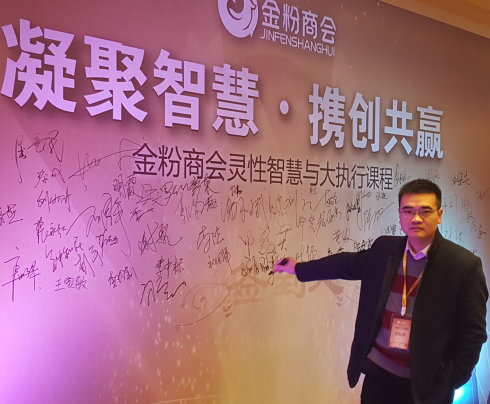 Mr. Liu Zhaohui, Chairman of the

Langfeng material

, was invited by Mr. Liu Feng, Chairman of Hunan Jinbailin Company, to attend the course of Enterprise Management of Golden Powder Chamber of Commerce.
Golden Powder Chamber of Commerce to "gather wisdom, bring a win-win" as the theme, the creation of "spiritual wisdom and the implementation of large" courses, so that entrepreneurs get inner cultivation, enhance entrepreneurial management wisdom and glorious achievements in life.
We continue to learn, and constantly improve themselves and constantly improve our products(
carbide powder
, tile cutter wheel ) and services.