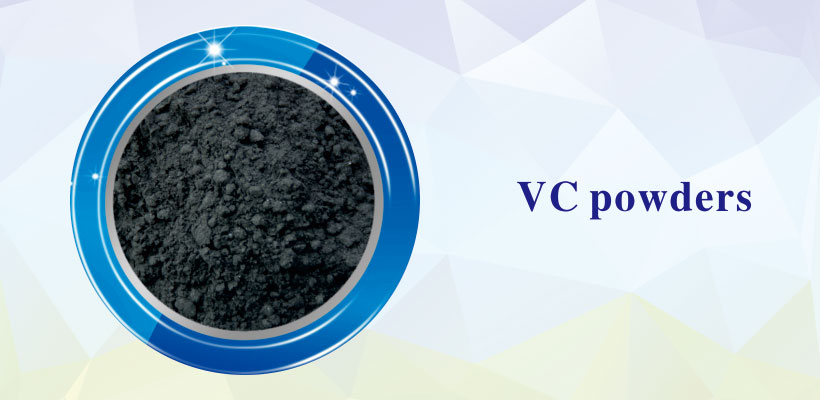 VC Vanadium Carbide Powder,density:5.41g/cm3, melting point: 2800°C,boiling point:3900℃.English name:vanadium carbide powder,CAS NO.,:12070-10-9,Molecular formula:VC,gray-black powder.With NaCl type,crystalline constant is 4.182A,has good chemical stability and high temperature property.Used in hard thin films,target material,welding material,spraying,cutting tools,steel-making industry, aerospace industry,etc.Also can be used as additive to fine the WC cemented carbide crystal to improve the property of alloy.
Changsha Langfeng metallic material Co.,Ltd VC Vanadium Carbide Powder products' advantages:
Using high purity vanadium oxide and high purity carbon black as raw materials,to ensure the purity of vanadium carbide powder.
The company's original additive application technology make the powder grain densification,carbonization sintering uniform and uniform size.
Unique carbonization sintering technology to ensure a low oxygen content, low free carbon, product quality and stability.
Application:
VC Vanadium Carbide Powder products used in cermet,carbide cutting tools for grain inhibitors and grain refiners,can significantly improve the performance of alloys;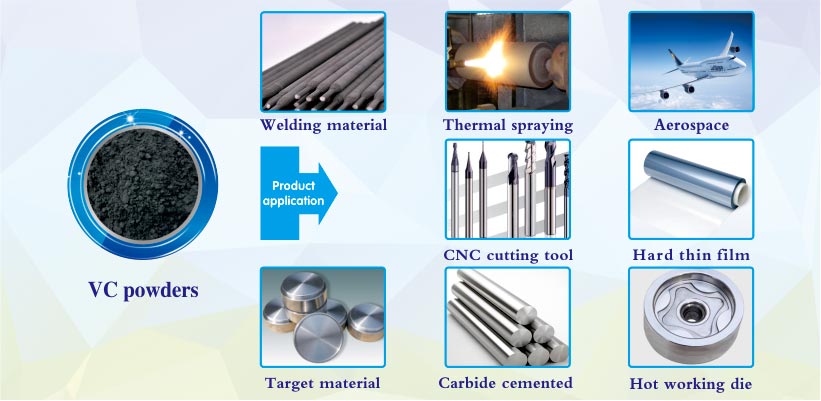 It is used in coating materials, superhard film materials, welding materials and other fields,such as hot forging die,cutting tools,jet engine turbine blades,valves,tail skirts and rocket nozzle coating.